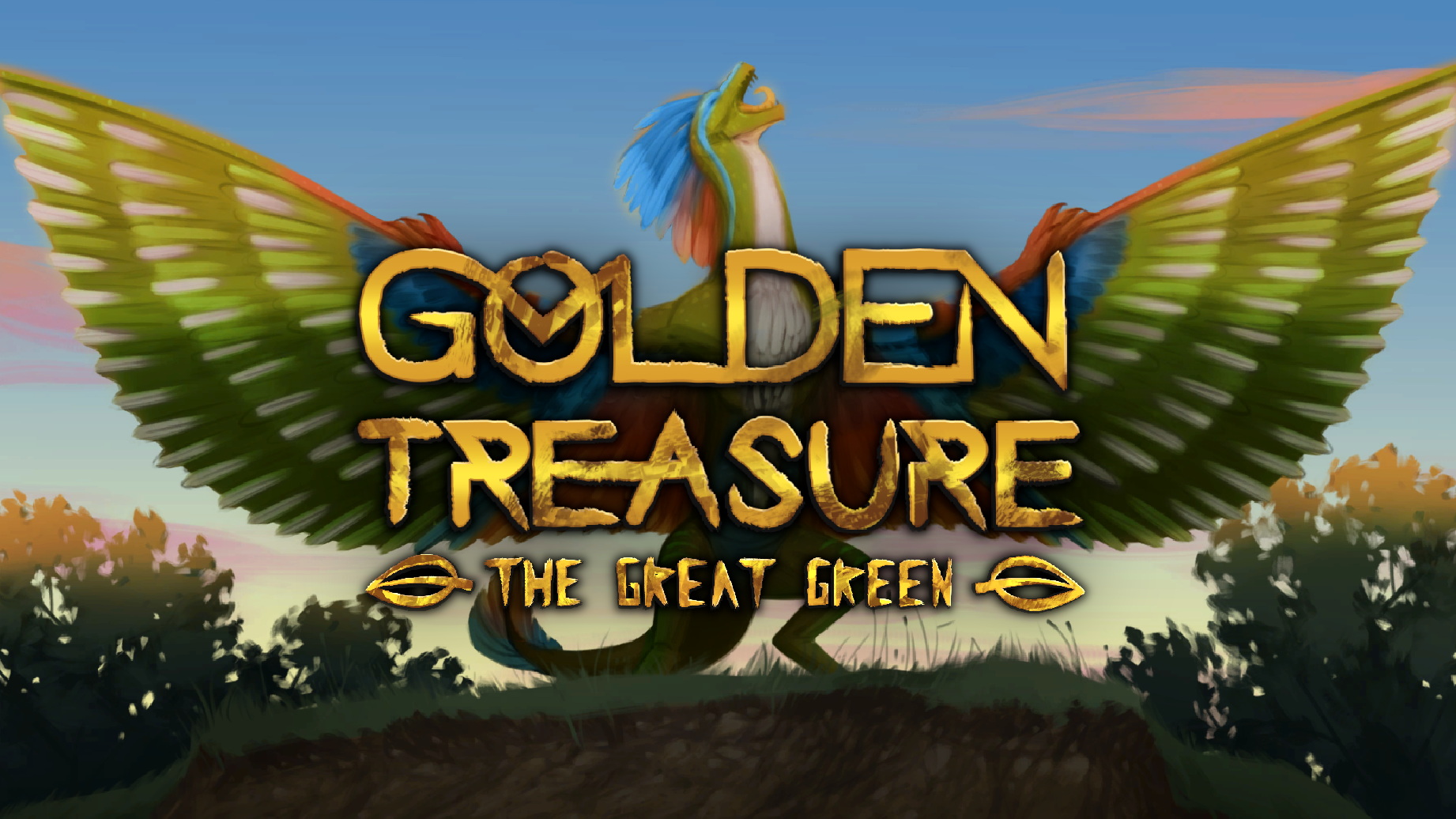 Golden Treasure: The Great Green
Hand-Painted Dragon RPG "Golden Treasure" now on sale - free demo available!
---
Having achieved 100% positive reviews on Steam, this groundbreaking game about life as a dragon on ancient Earth is now available on Itch! See for yourself why it has 100% positive reviews by downloading the free demo for Windows, Mac or Linux, or hear what critics and YouTubers are saying about this deep role-playing experience:

"Unquestionably breathtaking" - Gaming Cypher
"Extremely well-written" - Everything Action
"Visually, the game is stunning" - The Gamer
"I love this writing… I'm absolutely enthralled" - English Teacher Plays

"While playing, you will create a true museum of incredible memories" - VideoTime
The Sun is your Father. The Earth is your Mother. All Beings are your Prey.

Golden Treasure: The Great Green is a hand-painted game about choices, survival, and life as a non-human being. Players take on the role of a dragon and must survive the tender and dangerous years of childhood, forging a path to maturity in the beautiful and deadly world of Earth in the Bronze Age.

To survive, you must hunt prey, fight other dragons for dominance, plunder underground labyrinths for treasures, explore the far corners of the wilderness and, most importantly, grow and learn about the Great Green and its many inhabitants, from birds and beasts to ancient spirits. If you become wise and powerful enough, you may just change the history of our world and the fate of dragonkind.

Features:
Over 100 hand-painted scenes

Three massive open-world areas to explore

Thousands of choices and several completely distinct endings

Full combat system with 70+ opponents and dozens of special abilities

Four elemental paths of enlightenment to master

Original 3-phase hunting system; stalk, pursue, and destroy your prey

First-person labyrinths to explore, each with its own unique story and treasures

Dozens of unique artifacts and ancient secrets to discover
The free demo version includes the entirety of the Prologue and Part 1 of the game, including hours of original gameplay. Permanent unlockables (Tarot Cards, Animal Mastery and Artifacts) will be carried over into the full game.
Files
Golden Treasure: The Great Green - PC Demo
600 MB
May 07, 2019
Golden Treasure: The Great Green - Mac Demo
666 MB
Golden Treasure: The Great Green - Linux Demo
667 MB
Get Golden Treasure: The Great Green